The Life of a Collegiate Athlete
The time has finally come and you are preparing to leave for college. This is an exciting time for any high school graduate but you are among the select few who have been given the opportunity to continue your athletic career as well as earn a degree.  First of all, congratulations!  According to the NCAA, only about 2% of high school athletes will play college sports. Let me say that again…2%!  You should be proud of yourself for making it to this level.  However, with this opportunity comes additional responsibilities that the typical college freshman does not have.  Every college experience is different, but you will find that the following list is consistent throughout different division levels and school sizes.
You will have multiple schedules to manage
If managing your schedule in high school seemed tough, buckle your seat belt because things are about to get crazy.  Unlike high school classes, college classes are often scattered throughout the day.  You might have one class a day.  You might have four classes back-to-back.
My Advice: Talk to your academic adviser about all of your options for your class schedule.  Nothing is more stressful than getting out of class 15 minutes before practice starts when the field is a 20 minute walk.  Sometimes you have no choice but to take a certain class but at least you can plan for it.
Unlike high school practices, there will be individual and team practices throughout the year, sometimes more than once a day.  Add in the pre-season and regular season games and you now have yourself a full year of playing.  For most athletes this is a dream come true.
My advice: Get a planner or use the calendar on your phone, whatever works for you.  Plan out your day and it will make your life a lot easier!
Most athletes can adjust to and manage their new class and sport schedules without a problem.  It is all the extras that seem to throw some athletes off.  Outside of classes, practices, and games you can expect to have at least one or all of the following: team lifting sessions, individual lifting sessions, team meetings, team study table hours, individual study table hours, group meetings for classes, volunteer hours, NCAA meetings, travel time before and after games, and much more.
My Advice: Plan out your day because I haven't even gotten to the stuff you have forgotten about.
You will have to take care of yourself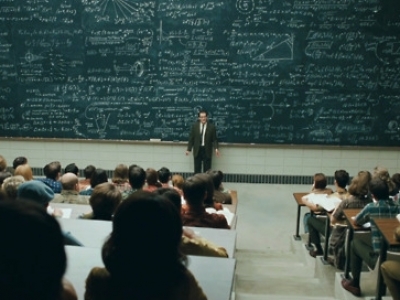 Seems easy enough, right?  Wrong.  You will be surprised at how often you will run out of time to take a shower, or do your laundry, or eat, or even sleep.  Even if you took care of yourself in high school, there was usually someone there to help you out if you were pressed for time.  Maybe you will live close enough to home that your mom will come do your laundry for you, but most likely you will end up studying for your bio exam while sitting on a clothes dryer.
Most campuses have food services of some kind.  Whether it is cafeteria style or a restaurant, it is likely that the hours they are open do not fit perfectly into your schedule.
My Advice: Plan ahead.  If you know you will not have a chance to eat after class, go before and bring a snack for later.  Be smart in your nutrition choices because the "Freshman Fifteen" is not your only threat.  Remember: You eat like CRAP, you PLAY like crap.
There will be plenty of distractions
As if you didn't have enough going on already with classes, homework, and your sport, you are also on a campus that has events going on almost daily.  There will be bar-be-ques, games, movie nights, and other events that you will want to, and should, go to.  You will have friends that are not athletes that do not have the same schedule as you.  You may even have a boyfriend or girlfriend that has a different schedule.
My Advice: Stay on top of your school work so that you are able to have fun without it putting you behind.
Bottom Line:  You will be successful and enjoy your college experience if you…
Get into a routine and plan your time.

Be ready to have your plan altered and keep your priorities in check.

Appreciate the opportunity you have been given.

Make time to have fun and make memories!